7 Sample and Free SEO Tool (Updated for 2022)
SEO is a crucial component of any marketing plan. Even if we did spend money on SEO tools, there are so many free ones available these days that deciding which one is the most significant investment for our marketing plan would be difficult.
Fortunately, we will reveal seven free SEO tools in this piece that can assist you in gaining more organic traffic in 2022.
Before all that, let's take a look at what is an SEO tool and its functions,
What is an SEO Tool?
SEO tools are software that aids in the process of optimizing your website for search engines. They gather information from your website and provide insights that make it simpler to develop it. IF YOU USE THEM APPROPRIATELY, these SEO tools may help you rank better in Google, Bing, Yahoo, and other search engines. SEO tools aim to improve your ranks by increasing the quality of your content and optimizing how search engines see your website. As more people discover you online, this will significantly influence your company over time!
Why Need SEO Tools?
I would strongly encourage employing SEO tools regardless of the size of your organization.
It's critical that your material be readily discoverable online by prospective consumers, even if your objective isn't to rank on Google but to increase sales via a practical marketing approach.
Additionally, on-page Search Engine Optimization (SEO) has a slew of additional advantages for your website:
Better Site Authority – As the general quality of your content improves and the way search engines see your website improves, Google will reward you with higher SERP ranks (Search Engine Result Pages). More people will discover your site naturally as a consequence, resulting in a significant boost in traffic.
Improved Web Design – Using the correct SEO tools may assist you in improving the appearance of your website on both desktop and mobile devices. This is critical since individuals increasingly purchase things online using their mobile phones.
More Visitors – As your search engine ranking rises, you are more likely to get visitors. In reality, just 77 percent of Google users click on the first two search results. So, if you want to attract new consumers, make sure your website is easy to navigate!
7 Free SEO Tools to Adopt in 2022
Google Keyword Planner
The Google Keyword Planner is an excellent tool for evaluating your search traffic and discovering new keyword prospects.
Google remains the most used search engine on the planet, accounting for 65 percent of all searches. As a result, any SEO plan worth its salt should be built on high-quality content optimized for specific keywords. This can help you improve your website conversion rates and help you rank better in SERPs!
This tool is handy if you want to improve your Google ranking, boost monthly site traffic, or just get started with SEO for the first time.
Simply enter the term you wish to research, and Google Keyword Planner will provide you with a wealth of information.
Google Analytics
The most potent free SEO tool accessible today is Google Analytics. It provides practically all of the information required to determine how prospective clients explore your website and where they go after reading one of your blog entries (or not).
The best part is that once you understand what's going on with your content and visitors, optimizing them becomes a lot easier!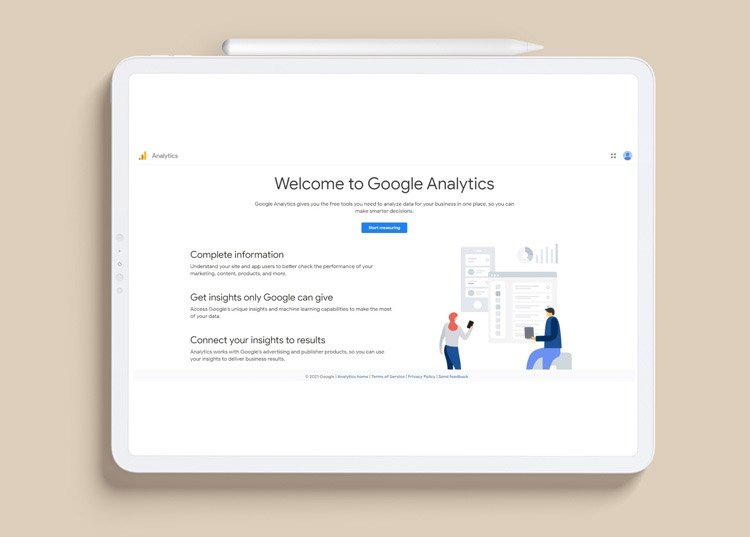 It gets even better since you access a private area called "Acquisition." This enables you to monitor the number of visitors from which source. So, for example, you can simply observe which search engines bring you the most traffic or how much traffic Facebook sends you utilizing Acquisition!
Overall, Google Analytics has many valuable features for a free SEO tool.
Google Search Console
Google Search Console is a free SEO tool provided by Google that allows you to monitor your website's performance on their search engine. It may also assist you in removing mistakes that may influence your website's SERP rating.
One of the most valuable tools of Google Search Console is "Fetch as Google," which allows you to examine how Google views and interprets individual pages on your website.
Google PageSpeed Insights
This free SEO tool enables you to assess the performance and mobile-friendliness of your website. PageSpeed Insights will show you how to make your website load quicker and accessible from any device, including a smartphone or tablet.
It will also provide you with advice on how to enhance the performance of your page. This free SEO tool will show you which scripts are slowing down your site and how to speed them up, which is a terrific method to reduce load time and server load!
Keywords Everywhere
Keywords Everywhere is a free SEO tool that may help you find relevant subjects and keywords in Google Search Console, Amazon, YouTube, and Bing. If you're examining a piece of content from another website, KWE will show you exactly where it's been shared and shown as distinct fragments of text. This helpful tool enables you to look out synonyms for your significant keywords and check how well people receive them. You may also filter out extraneous information to concentrate on what matters most!

Screaming Frog SEO Spider
Nothing beats this SEO tool for doing a thorough website assessment for free. It will scan your whole website and provide valuable information on enhancing your SEO approach.
Screaming Frog SEO Spider's free version performs an excellent job of scanning your current pages and offering input on any required modifications.
It features a basic, quick, and user-friendly layout, so anybody who has used a regular search engine previously will have no problem using this one as well!
These are 7 SEO tools that can help you to get traffic on your website in 2022. Check them out and let us know about any other free tools that we should include in our list.
SimilarWeb
SimilarWeb can assist you in determining who connects to your competitor's website and where those connections are located. It also shows you how much traffic each link provides to the target site, so you can figure out which ones are worth following up on!
Another helpful tool on SimilarWeb is Traffic Insights. It displays how much traffic your competitor's website receives from different sources, such as organic search, paid search, social media, and other channels.
These are the free SEO tools to help your traffic on your website in 2022. Let us know in the comments if there is any other tool that you think should be included in this list.