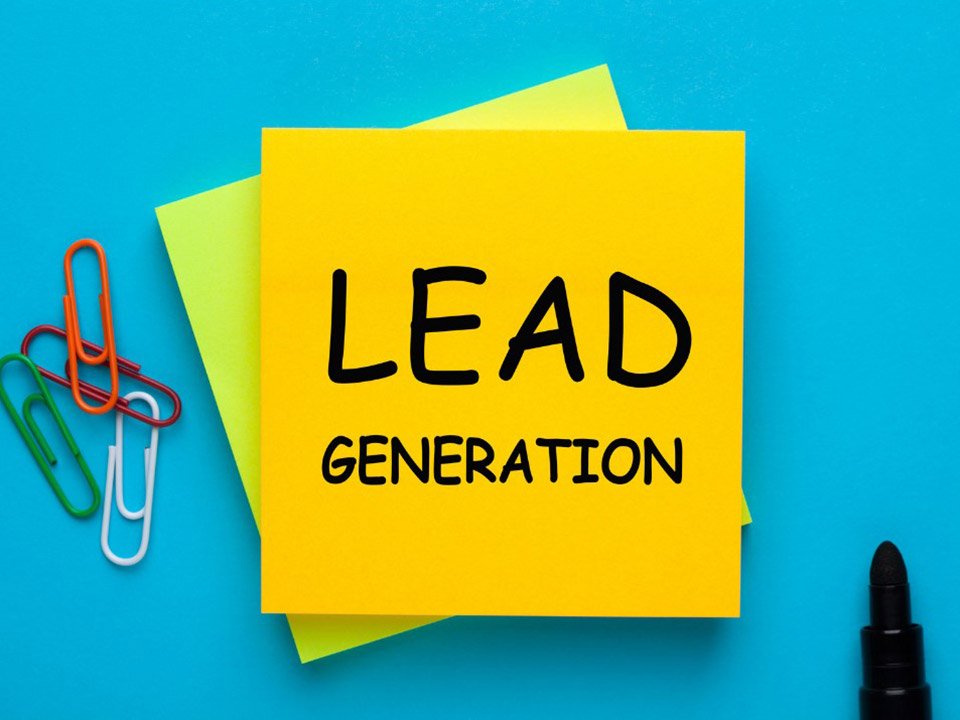 Which Social Media Platform is best for generating B2B Leads?
For a long time, most B2C organizations have used social media platforms as part of their marketing plan to expand their company. Given the ubiquity of social media platforms, there is a lot of room for B2B enterprises to use them.
But why is that?
B2B enterprises should leverage social media platforms to understand their prospective clients better. This will aid them in creating social media campaigns that target the appropriate individuals at the proper time.
On the other hand, each social media site is unique and serves a distinct function. As a result, to create leads and build and extend your organization, you must first comprehend the finest B2B social networking sites.
The best lead generating and prospecting platform is not a single social media network. It is about understanding where your customers are:
It is dependent on the industry or area in which you work. Most individuals go to LinkedIn, yet many small company owners do not. You must use the platform on which your prospects congregate.
Restaurants and salons? Instagram
The majority of local companies use Facebook.
LinkedIn is for professionals.
Twitter: Government, CEOs, and Influencers
Facebook & YouTube for Trades & Construction
Following, we will discuss all these social media networks and why they are good at generating B2B leads,
LinkedIn
LinkedIn is one of the most popular and commonly utilized business-to-business social networking sites today. It allows experts and decision-makers to network with other industry professionals to learn and develop together. It's a useful social networking site for B2B firms since it will enable more straightforward challenging them to share content, engage with consumers, and attract talent.
Besides raising brand recognition and generating leads, what are the advantages of utilizing LinkedIn as a B2B social network? Let's have a look at what we've got.
Read more about HOW TO USE HASHTAGS ON LINKEDIN: A STEP-BY-STEP GUIDE.
1. Easily Reach Decision-makers
Getting in Touch With Decision Makers B2B sales are inherently more complex than B2C sales since they often include several stakeholders and decision-makers. LinkedIn makes it simple to make direct connections with people like these.
2. Publicizing New Product Launches
Because most of your target audiences are on LinkedIn, you can quickly connect with them. All you have to do now is interact with them by sharing intriguing articles or thoughts about your sector. It becomes simpler for you to tailor your social media marketing plan for launching and promoting your new product after they have invested in your company.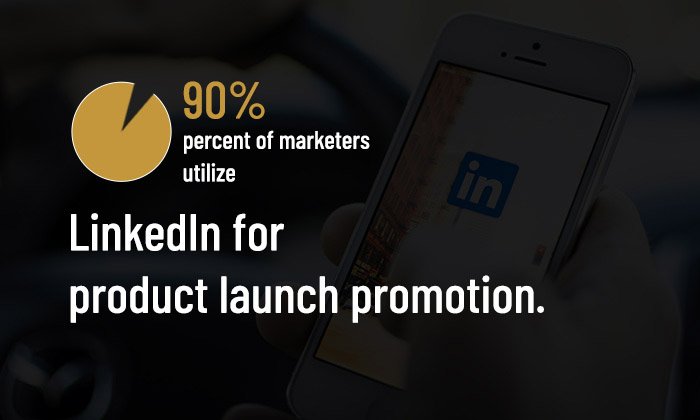 3. Improving Relationships
LinkedIn is an excellent social media marketing site since it enables you to connect with other accomplished professionals. It allows you to share relevant material, viewpoints, and ideas. This elicits responses from your audience and is an excellent method to begin a connection.
4. Broadening Your Perspectives
LinkedIn allows you to connect with other firms and people in your field. You may acquire information and learn about their unique experiences by following and clicking with people. This will help keep you informed about current developments in your field.
Twitter
Twitter is a platform to "see what's occurring" with over 300 million monthly active users. As a result, Twitter has risen to the top of B2B social networking sites for content marketing.
The proper people or businesses are discovering the most difficult part of using Twitter. You may overcome this problem and raise brand recognition by employing appropriate hashtags. The more regularly you tweet, the better your chances of growing brand recognition and exposure.
The following are some of the advantages of utilizing Twitter for your B2B company:
1. Twitter Humanizes your brand. Post tweets that trigger emotions and push your followers to start engaging with your content.
2. One of the top B2B social media platforms for starting dialogues with prospective clients or other industry professionals is Twitter.
3. Twitter assists you in generating interaction and establishing your brand's credibility.
Facebook
Since its start, Facebook has come a long way, from adding additional languages to offering new intriguing features. Facebook has gone a long way in enhancing the user experience and allowing advertisers to promote their companies.
According to 42% of B2B marketers, Facebook is the most effective B2B social networking tool for their businesses. Here are some of the most significant advantages of utilizing Facebook as a business-to-business social networking platform:
1. A Budget-Friendly Strategy
For B2B firms, Facebook is the most cost-effective social media marketing tool, particularly for small businesses and startups. Create a free Facebook profile to advertise your company and communicate with prospective consumers.
2. Customer Service
It's an extra plus to your customer service if you have a presence on Facebook. Your company can simply receive client inquiries swiftly and effectively respond to them. This may assist in improving client satisfaction and developing connections.
3. Increase the number of visitors to your website
You may add the URL of your website to your Facebook profile. Your Facebook postings may provide your clients a sneak peek at your items as well as other pertinent information. If your prospective consumers are interested in purchasing, this will encourage them to visit your website.
4. Communicate with current and potential customers
You may communicate with both existing and future clients on Facebook. It assists you in converting your prospects into loyal clients by allowing you to connect with them frequently.
Instagram
B2B enterprises may use Instagram to develop their company by using features like live video, location tagging, and hashtags. You may show off your human side on Instagram. You may create long-term connections with your fans by using user-generated material.
Consider the following reasons why Instagram is one of the most excellent B2B networking platforms:
1. Show Your Followers Behind-the-Scenes
Your followers would be interested in learning about your work culture, workplace habits, and how you operate your company. On Instagram, you may blur the barriers between personal and business life artistically. This will motivate your followers to discover more about your company and visit your website.
2. Make the most of user-generated content
User-generated content (UGC) is a subtle approach for consumers to trust a company. An employee from IBM, for example, offers a snapshot of their wonderful workplace spaces in the image below. IBM just re-posted it, garnering over 3800 likes. Such tactics may assist you in increasing your following and engagement.
3. Use Hashtags to Increase Interaction
You may improve interactions with your followers by utilizing hashtags. Hashtags are an essential aspect of social media marketing since they help you get identified quickly. You may even encourage users to include branded hashtags in their posts. This raises the exposure and awareness of your brand.
Lastly, we suggest that you have a good idea of your target market and focus your B2B marketing efforts toward those platforms. And it will more likely be a combination of media such as LinkedIn and Facebook or Facebook and Instagram. So choose smart.
B2B firms have recognized the strength and potential of social media platforms. WHEN USED EFFECTIVELY, these B2B social networking sites may help you grow your company by enhancing your brand's exposure and social media presence. Using social media platforms is the best approach to win clients' confidence and create connections.
You must, however, ensure that you publish the appropriate material on the relevant platforms. You should adjust your social media marketing approach based on the social media sites you use or intend to utilize.