Mortgage Broker Marketing with Google Ads
Google Ads is a practical tool for mortgage brokers because it allows for more control and relevant ads that generate results. For instance, you can better target your ads based on what potential customers are searching online. Consequently, this example dictates how much money you should spend to reach people who are actively looking for a mortgage–your ideal audience.
Websites produce more leads and inquiries than any other online channel, as seen by the high number of leads produced by the website. Pay-per-click (PPC) advertising for your company will allow you to take advantage of these advantages. Google Ads differs from other advertising platforms because it can increase revenue for financial services advertisers like mortgage brokers and lenders.
In this blog post, you'll learn how to produce leads using Google Ads for Mortgage Brokers.
How can Google Ads help Mortgage Brokers?
Mortgage brokers may find Google Ads for Mortgage Brokers to be an effective way to reach new clients. When someone searches for terms related to mortgages on Google, your ad could appear at the top of the search results. If your ad is well-written and relevant to the searcher's demands, they may click on it and be directed to your website. You may then try to turn them into a client from there.
Keep in mind that even if your ad pops up in the search results, it doesn't promise success. Your advertisement must be well-written and fit the needs of the person searching; otherwise, people probably won't bother clicking it—no matter its ranking.
As an advertiser of mortgages through the Google Ads program, you are able to target keywords that best reflect what your potential clients might type into a search engine when looking for this kind of product or service. This could include phrases such as "mortgage broker," "mortgage advice," and even "affordable mortgage deals."
If a searcher inputs a search term that is close to one of your keywords, Google may display one of your advertisements above or below its organic search results. Each headline must have three words and two lines of description. There is no cost unless someone clicks on your advertisement. After you set a maximum bid for each click, the amount you pay is determined by an auction procedure.
Read More: 5 MORTGAGE MARKETING TIPS FOR LOAN OFFICERS TO WIN IN 2022
How to Use Google Advertisements to Get Mortgage Leads
When you focus on a few segments in the mortgage business, you'll have a far higher chance of success with Google Ads. As a result, your marketing will be more targeted and be able to pick less competitive and cost-effective keywords.
Before you start advertising, make sure to examine your business thoroughly. Is there anything unique about the firm that sets you apart from the competition? Is there anything distinctive about your company that distinguishes it from other mortgage brokers or makes it superior? What are the qualities that distinguish you as the best alternative for current clients?
Look at these questions to determine which benefits you want to emphasize in your ads. Doing this will help creates a value proposition for your website, making it more appealing to potential customers. After you see some results, gradually expand the campaign by adding more keywords. Also, set reasonable bids and select a daily budget that is doable for you while giving your campaign room to grow. For example, $5 per click might seem high initially, but it's worth considering.
By taking a differentiated perspective, you can spend $5 per click and receive 100 website visitors. A reasonable assumption would then be that you would access at least ten leads from those 100 visitors. Even if these estimates are pretty conservative, surely one deal will come out of the ten leads? This means that for only $500, you could make at least $1,000 a month from just one client – not bad!
How Can You Set up an Effective Campaign?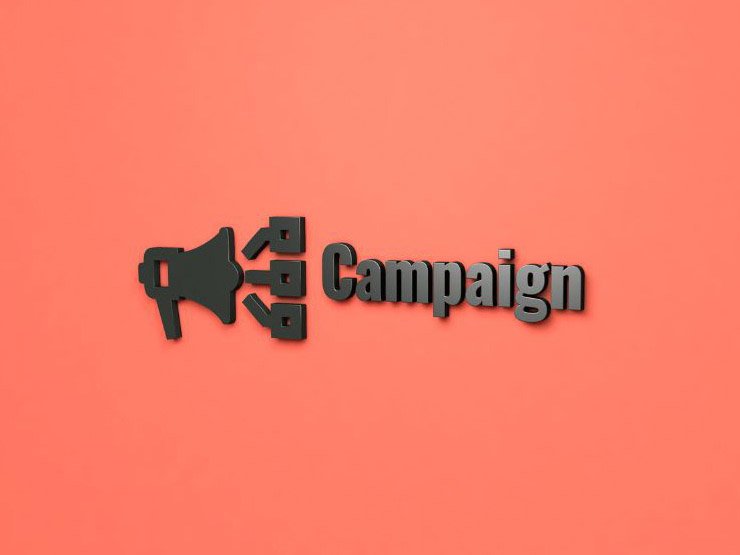 Google Ads will position your firm at the top of search results if people in your region actively look for mortgage brokers online. You'll receive high-quality leads when they're ready to contact you. Google Ads also displays your advertisements to individuals at various phases of interest to help you create even more leads.
By running Google Ads campaigns, mortgage brokers have the chance to reach out and introduce their company to locals who may be interested in rates or information about purchasing a home. These potential customers can then contact the broker for more information about financing. Marketers must keep a few things in mind when setting up these types of campaigns.
Use Ad Extensions
By utilizing ad extensions, you will increase the ROI for each campaign. This is done by adding a site link or callout, providing users with practical action, such as visiting your website or performing a search.
Use remarketing tags to push users directly to the information or action they're looking for. This enhances user experience by directing visitors straight to whatever they need. Using ad extensions is an easy way to lower CPC and CPM costs while increasing click-through rates without spending a fortune on additional clicks or ads.
Wait for Enough Data
Before determining a winner, give your advertisements time to gather data. It is suggested that you allow at least a week for your advertisements to run so that you can get enough clicks on each ad to determine the winner. If you decide too soon, you risk losing an ad that might have earned money over time.
To objectively determine which campaign will work better for your company, you can look at data such as clickthrough rate, cost per click, and cost per lead.
A/B Test Landing Pages
An A/B test is the best way to improve your conversion rate. By testing different versions of your landing page, you can see how users interact with it and make changes to improve conversions.
A/B Testing is a technique that compares two versions of your landing page and determines which one is more effective. In parallel (or "split test"), you may test two variants of your landing page and observe which one receives more clicks. This data might help you decide what modifications should be made and when they should be implemented, resulting in improved landing page outcomes.
A/B Test Ad Settings
You can produce successful A/B test results by ensuring that your ad settings are appropriately configured. There are three main things you should keep in mind:
Setting a target audience for each user is as simple as segmenting them into a few categories. Suppose you're testing a new ad format on the right sidebar, for example. In that case, you'll need to define the targeting criteria so that only people who have previously visited your site but never converted are eligible for conversion testing.
Create different versions of your ad units, with one variation serving as the control and other variants being variations for testing. Adjust the position and size of each variation of your ad unit to make them easily recognizable from one another and their competitors' advertisements on the page (and vice versa).
The Reasons for Why You Should Create Mortgage Leads With Google Ads
Although you may question whether it's worth spending money on Google Ads for mortgage brokers, doing so can help loan officers identify and target their ideal clients with disruptive ads. By incorporating Google Ads into your marketing funnel system, you can filter out unqualified leads, saving valuable time in the long run.
Here are some advantages of using Google Ads for mortgage brokers:
Build Brand Awareness
If you have the correct business systems, Google Ads for mortgage brokers can help you develop brand recognition. Because it reaches people who are already looking for your company, this method may benefit anyone who wants to get their name out there.
If you have a well-built website, people should be able to access all of your products and services in one go. Google Ads helps you target potential customers by the keywords they use when searching, their location, and gender. This way, if somebody is explicitly looking for what you offer, your business will show up instead of having to look around online aimlessly.
Increases Leads and Customers
Google has taken the internet by storm and is now the world's most popular search engine. People use it to look for information, and it's no secret. Google searches are the most common form of online content consumption. You may generate leads and clients by advertising on Google if you're a mortgage broker. You can easily target specific searchers and modify your ad copy based on their requirements.
Wide Reach
Google is the most prominent search engine in the world, and its presence in the top five results for any given term demonstrates how visible it is. This implies that getting potential customers interested in your offer has never been easier. Because you may advertise on their network, you can access a global market of millions of consumers looking for mortgages.
Google's market domination provides advertisers with low-cost ads that still have a broad reach. This allows companies to target specific groups with their advertising, increasing the chances of conversion and developing long-term customers. You can use Google's advertising network to:
Google Search Engine
Google Mobile
Google App Store
Gmail
YouTube
How does PPC Signal Help you manage and Optimize Google Ads for Mortgage brokers?
As a mortgage broker, you use Google Ads to create additional leads. The procedure of setting up the campaign and receiving leads, on the other hand, is not straightforward. After setting up your campaign and getting leads, you must monitor your metrics. If you have multiple campaigns in the same account, utilizing a tool like PPC Signal will help you manage them better while also allowing you to be notified if anything goes wrong with your campaign before it drains all of your funds.
For example, you want to increase conversions from a PPC campaign for a mortgage broker. By selecting metrics and clicking on conversion in the PPC Signal dashboard, you receive an automated report that tells you how your conversions are performing; this signal also allows further exploration for additional insights.
Clicking on the explore button allows you to examine your campaign's graphical data, which shows how long your conversions have been falling. For instance, you may check other campaign metrics affecting your campaign conversions by looking at the data in table form.
These signals show you how well your conversions are doing and what other marketing campaign metrics might affect them. With this information, you can save time and energy while getting better results. You can use the insights to change the campaigns that will stop you from wasting money needlessly. For example, if you're a mortgage broker, you could use this data to improve your leads and PPC campaigns.
How much does Mortgage Leads Cost?
Semi-exclusive leads are a cheaper but still promising alternative to the typical $20-$100 per lead that other companies charge. You can expect to pay only between $20 and $40 for these, as they may be sold to a maximum of two or three people.
Why do Mortgage Brokers Lose Money on Google Ads?
There are numerous reasons why your Google Ads campaign might end up costing you a lot of money while producing few or no mortgage leads. Advertisers frequently use broad and generic keywords, such as mortgages, instead of more precise ones like director's mortgages.
Conclusion
The Google Ads platform is one of the most widely used online marketing platforms, and experts are using it to generate high-quality leads. The Google Ads system is strong yet simple enough for those with little computer or smartphone experience. Now that you know how mortgage brokers may enhance their Google Ads campaigns to create leads, you can put this knowledge to good use by selling your business online.
Mortgage brokers may use Google Ads to effectively construct relationships with potential clients by including it in their current system. Successful mortgage experts will be familiar with these technologies and utilize them to develop more effective campaigns that produce results.
Hiring a digital marketing agency is a cost-effective strategy for companies looking to improve sales and grow mortgage businesses. Digital marketing agencies help companies attract new customers, improve brand awareness, and generate more revenue. Ready to start growing your business with Gold Lion Technologies? Contact Us for a session for a FREE business audit.