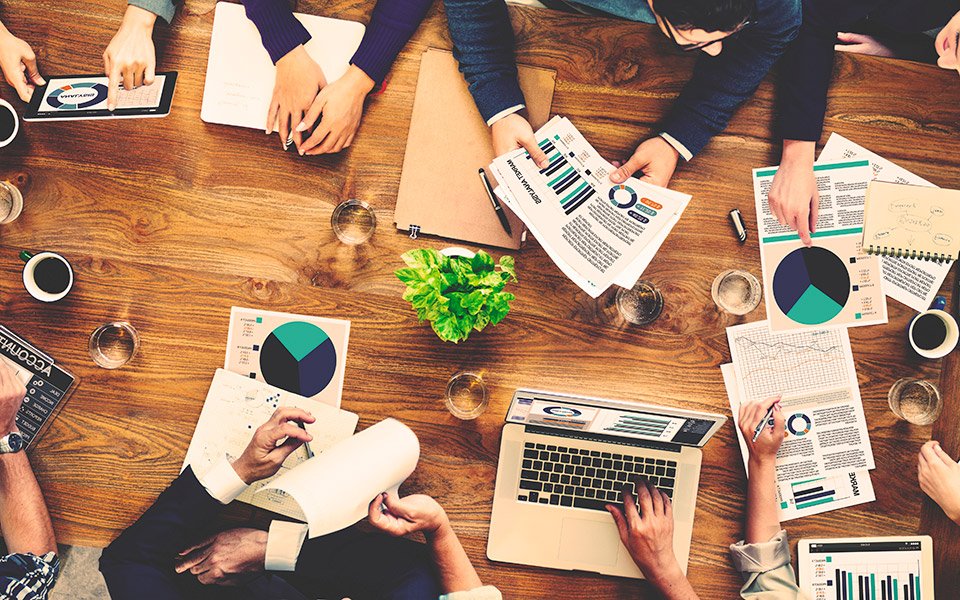 Marketing In a Pandemic Era
When the COVID-19 pandemic began affecting businesses, it was not long before small business owners shut down their establishments and counted losses. The focus on having a physical location where clients can visit and establish some credibility suddenly vanished. It became more important to have an online presence.
Soon, it became clear that being online is not enough. The internet comes with challenges of credibility. With so many scammers on each corner, a business's online presence needs to be trustworthy and reliable. The shift online was quick, and many companies soon caught up. The need for marketing remained, and with the restrictions of the pandemic, business owners had to get creative. This birthed interesting ways of claiming customers' attention in the middle of a pandemic.
What Changed?
Several things changed about marketing because of the effects of the pandemic. The most notable ones include:
Marketing is now about knowing your customer segment, not just your customer.
Knowing your customer is a vital part of marketing, and that has not changed. However, the effects of the pandemic taught brands that you need to see the situation on the ground. You need to understand what your customers are facing. Also, restrictions in movement have driven consumers back to their local establishments for products and services. Now, every marketing campaign has to be localized and specific to a group of people.
What's more, marketing messages have to play to their personal values and demographics to create an emotional connection. Brands have to understand the customer's priorities when purchasing products or services based on their pandemic-related situation. Some will prioritize affordability over a brand name since they now have limited resources. Others will prioritize their health and make decisions over how products and services will affect their health. These considerations go a long way in tailoring marketing campaigns for consumers in the middle of the pandemic.
You are competing with the best experience your client has had, not the present competitors.
Customer expectations are constantly rising. Even before the pandemic, the world's digitization raised customer's expectations of the experience they will get from a brand. Customers expect personalization from brands, and with digital acceleration due to the pandemic, the expectations skyrocketed. It is not enough to give customers a seamless digital transaction. They now require customized experiences, especially when it comes to marketing. Because brands now have access to personal data from consumers, the need to speak to personal desires is more important than ever. Therefore, brands do not compete with each other; they compete with the last best transaction that the consumer had. The minute they visit your website or social media pages, they expect personalization and target campaigns that speak to their individual needs.
It is not enough to have great products; you need to have great values too.
The pandemic recorded drastic shifts in brand loyalty. The social unrest of 2020 coupled with the effects of the pandemic saw consumers willing to consider other brands base on the values they projected during this time. Emphasis on values overtook the quality of products as the world faced a common enemy and shared in the effects. Customer awareness improved as more businesses went online to connect with consumers. Consumers responded more to brands that actively took part in social issues such as the Black Lives Matter Movement. 'Cancel culture' affected any brand that even suggested to support inequality or discrimination of others. Quality of products, affordability, and convenience remain an essential part of a customer's buying journey. However, brand values are also receiving emphasis in the pandemic era and may stay that way post-COVID.
How Do Businesses Adapt?
Like everything in business, marketing in the pandemic and post-pandemic era is about adaptation. You must conform to what the times demand to keep people interested. Luckily, there are a few great ways to do this.
Take advantage of your status in the local area.
Of course, reaching beyond your local area is the target. However, you should prioritize consumers around your area because they are who you can contact easily and quickly. Tailor marketing messages to the perks and issues surrounding your local area. This is an intelligent strategy that will help establish a brand among local consumers. It is far easier to promote an established brand, even outside a local area, than to promote a new one, even to its local consumers. Also, prioritizing your local area will benefit businesses that have not created sustainable solutions for shipping outside the area. It will buy you time to make arrangements for this.
Invest in the digital experience.
It is up to business owners to improve the customer journey through investing in the digital experience. Look out for upcoming digital experience trends to stay on top of your game. One thing you should pay extra attention to is personalization. Double down on hyper-personalization throughout a customer's journey. One way to achieve this is by creating realistic customer personas and let these personas teach you how to craft marketing messages for your consumers. Take advantage of the personal data you have on your clients to create these personas. Study them and find the best ways to connect and form relationships with them. Marketing automation tools should use names and allow you to send triggers in emails, texts, etc. when a consumer performs specific actions.
Incorporate your values into marketing campaigns and brand awareness.
Lastly, when you plan a marketing campaign, be sure that your consumers can point out your values from the campaigns. Brand awareness and marketing in the pandemic and post-pandemic era should emphasize the values of the business too. The digitization of industries means that people are always watching what you are doing. If you are not careful, you could lose your current clients and be shunned by potential customers. Therefore, putting your quality guarantee and brand at the front of the name will not suffice. You need to show your consumers that you share in the issues affecting them and society. Drop the corporate suit and put on a humane face to better connect with consumers. It will earn you favor and loyalty in the long run.