8 Ways to Promote Your YouTube Channel for More Views
There's no better time to start thinking about how to advertise your YouTube channel than right now. But why "right now"?
For starters, YouTube is the second most popular website on the internet, and in an era when we spend up to six hours each day watching videos, the writing is on the wall.
If you want to get seen on YouTube, you should use as many advertising strategies as possible.
We'll go through each of these strategies to promote your YouTube channel and increase your popularity in depth below. These techniques are all fair game, whether you're just starting or want to see your statistics rise even higher.
8 Tips to Promote Your Youtube Channel for More Views
1. Come Up with Intriguing, Must-See Titles.
It's all about the presentation when it comes to YouTube marketing.
When it comes to the success of your video, the titles are crucial. Consider if you're presenting your information as "must-see" or "meh" material.
The secret to writing great titles is to attract your audience's interest without using clickbait headlines. People expect exciting material, and they also want to know what your film is about from the start. Also, finish your title using brackets and parentheses. According to HubSpot's research, adding brackets to a headline boosted clicks by 33%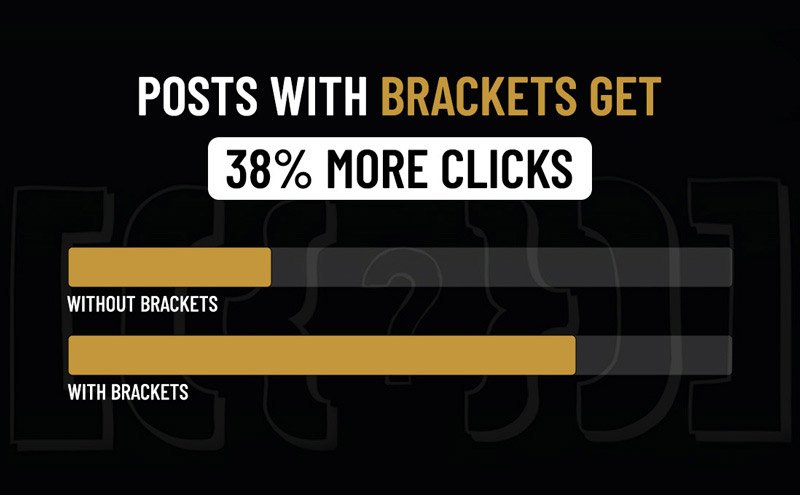 2. Optimize Your Videos for More Visibility
In terms of itself, YouTube is the world's second-largest search engine. People use YouTube in the same way they use Google to look for items and solve issues.
Consider your YouTube videos to be just like any other piece of content that requires keyword and tag optimization. You'll want to follow some of the best practices for YouTube SEO to improve your chances of coming up:
Titles and descriptions: Make sure your titles and descriptions include target keywords. You may uncover keyword suggestions using a program like Keywordtool.io.
Mention keywords in your video: Many people believe that including keywords in your video will assist YouTube in comprehending what it's about.
Engagement: YouTube employs engagement (likes, comments, and views) to influence where videos appear in the search results.
Categories: Use categories to assist YouTube figure out who your videos should be shown to.
Tags: You may add tags to your videos in addition to categories to provide YouTube extra information about your material. You may use as many tags as you like, so add as many as you can.
Don't keyword things, just as you wouldn't with your website's SEO. Use keywords only when they make sense, not merely to have them.
Read more about HOW CAN WE INCREASE CLICK-THROUGH RATE (CTR) IN EMAIL MARKETING?
3. Determine What Your Target Audience Wants
You want to make sure that any content you create aligns with what your audience wants. Begin by getting to know your target audience and what kind of material they want to see from you, whether you're writing a blog post or making a video.
Take a look at your competition or other video makers in your field if you're just beginning to advertise your YouTube channel. Examine which of their videos receives the most attention and participation. This can give you an idea of what subjects and video styles your audience is interested in learning about.
If you've previously published videos, another option is to check your YouTube Analytics. YouTube provides precise information on demographics, geography, interaction, and other useful statistics for your audience.
4. Participate in the YouTube Community.
Although you may not think of YouTube as a social network, it is a dynamic community where members interact with each other via profiles, "likes," and comments.
If you ask us, that sounds very "social."
As previously said, YouTube considers any kind of engagement with your audience to be a favorable indication. Engaging with your subscribers, if nothing else, will help you build a closer relationship with your audience. It simply takes a few seconds to "like" a remark, and pinning a top comment as a personal message to your subscribers takes even less time.
5. Make Your Thumbnails Unique.
Creating custom thumbnails is one of the easiest but most effective ways to promote your YouTube channel. Consider your title and thumbnail as a one-two punch to pique a viewer's interest.
YouTube automatically grabs a screenshot from any video and uses it as a thumbnail. Unfortunately, the picture it captures from time to time is a hazy photo of you adjusting the camera or a transition.
Isn't it a bad look? It sure is.
Making your thumbnails are more attractive at a glance and conveys a feeling of professionalism.
On the other hand, Thumbnails don't have to be rocket science. To make it more consistent and on-brand, you may even build a template with a specific typeface and style.
6. Use YouTube to Cross-Promote Your Content.
There's a good chance you're covering comparable subjects on YouTube that overlap.
Make it a point to cross-promote your videos when it makes sense to get more mileage out of your older material.
As an example, as a call-to-action, you may provide links in a video description and urge people to check them out. Although the recent loss of YouTube's annotation feature may have disappointed some, including a link in your description encourages visitors to watch your videos all the way through without clicking away.
7. Use Google Search Results to Your Advantage.
As previously said, YouTube is crushing things when it comes to SEO.
While you shouldn't produce material just for search engines rather than for humans, you should advertise your YouTube channel with SEO in mind.
Product reviews, how-tos, and long-form (10+ minute) films on keyword-specific subjects, in particular, tend to score highly in search engine results pages (SERPs). Consider how you may use your YouTube channel marketing to capitalize on a current keyword in your sector if you're short on video ideas.
8. Hold a Competition or a Giveaway
A giveaway is something that YouTube subscribers like. Create a YouTube contest or giveaway to encourage viewers to subscribe and participate with your channel.
To make your competitions as easy as possible, ask viewers to like your video, leave a comment, and subscribe to your channel.
For every social media contest, use some of our best practices:
Make sure you're adhering to YouTube's rules.
You want to attract more than simply freebie hunters, so give away a relevant present to your company.
Incorporate user-generated material and other non-traditional entrance criteria to become innovative.
However, be wary about holding a lot of YouTube competitions. You want to be sure your efforts yield results; otherwise, you'll waste time, money, and resources. After you've completed one contest, take a look at your subscriber drop-off rate and engagement statistics. If you're not drawing engaged subscribers, you may as well be attracting folks looking for free stuff. Lastly, growing a YouTube following isn't something that happens by chance. And, sure, if your sector is filled with competitors, it might seem like a slog.
That's why having a range of advertising strategies in your back pocket is a good idea. Although some of the suggestions above may take more time and work than others, each one will help you attract more viewers to your channel and, consequently, more subscribers.