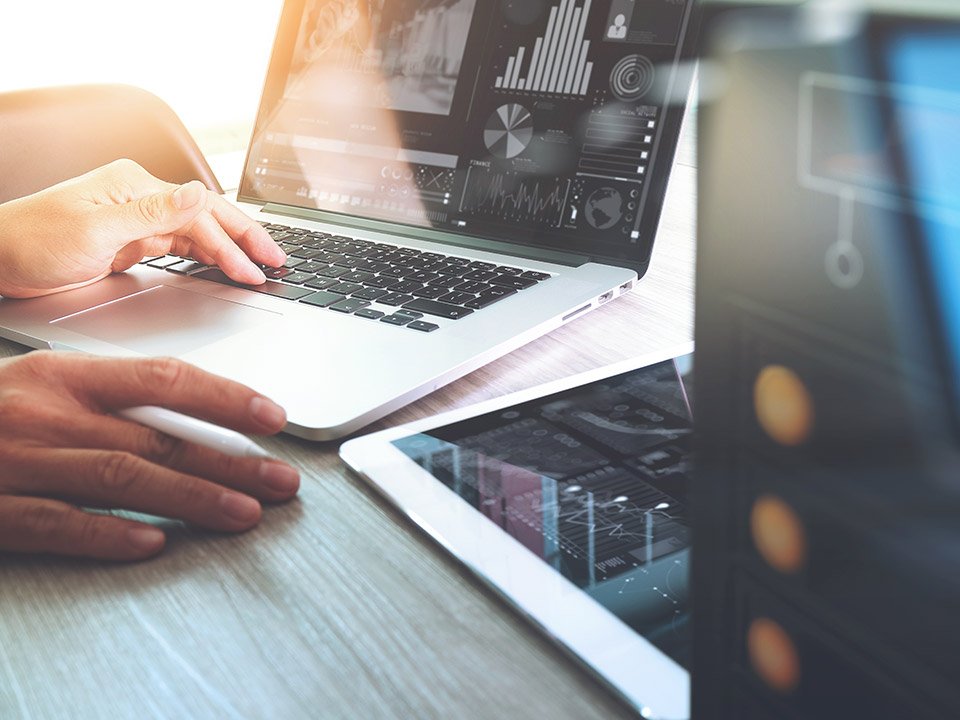 28 Inbound Link Building Strategies To Make Your Site Rank Higher
Despite the fact that we're now in the year 2021, there are still people who refuse to engage in SEO strategies. They're considered controversial, ineffective, and outdated. Then there are those who do use them, but they do so incorrectly. SEO is not synonymous with 'keyword research', though that certainly is an important part of SEO strategies.
Algorithms are constantly changing. Consumer behavior is constantly changing. The digital landscape is relentlessly changing courtesy of ever-evolving social media platforms and the burgeoning Internet of Things. Marketers and results based growth marketing companies need to change as well in order to keep up, otherwise they become lost in the shuffle. Industry savvy and fearless creativity are a must.
That's not to say link building is a new strategy. In fact, link building is so common that people might not even realize that they're doing it. Link building is simply the process of getting other websites to link back to your own. The ways in which we create these links, called backlinks, is what's at the mercy of the 'new, now, next' digital media and communication trends. It's like a game of chess that never ends; so long as you have the right pieces in the right places you can't lose the game. We curated this list of 28 ways that you can leverage the power of these trends to improve your website's ranking.
1. High Value Blog Content
You've probably heard it once or twice in the past few years, 'blogging is dead'. If that were the case no one would do it anymore, let alone do it successfully. Blog content serves a variety of purposes including developing your brand, improving your ranking with keywords, and increasing your odds of making valuable connections. No one is going to link back to a blog that's low value, the brand is lackluster, and lacking important keywords.
2. Guest Blogging
Speaking of networking, it's okay to ask for these links – you just have to be smart about it. Provide guest blogs or other valuable content for another brand and give them the chance to do the same on your own site. Everyone wins, and your network is fortified.
3. Link to Other Blogs
If you're not at a point where other brands will benefit from connecting with you, you can at the very least show your interest in building a relationship with them. Linking to other blogs serves two purposes- it increases the odds of other bloggers noticing you, and it gives your readers additional information on the topics that they're interested in (which they definitely appreciate).
4. Visual Content
There's more to content marketing and messaging than text-based content. Visual content can also be added to your blogs to break up the monotony, reinforce important points, and make your content more interesting. As far as link building is concerned, your original graphics will link back to you as the original source, so be sure to make the embedding code easily accessible.
5. Co-Marketing
Take the collaborative spirit one step further with co-marketing. It's the practice of helping another company promote their own content or products, putting your own name out there in the process. Unlike guest blogging, this is intended solely for promotional purposes and it takes very little work on your part. You can start with something as simple as a shoutout on Twitter.
6. Reviews
This is a very broad tactic, so make sure you're using it the right way. For example, a page on Yelp can give your online traffic a boost, but brick-and-mortar businesses could look into Yahoo! Localworks as well. There are sites like Influenster which are devoted to letting consumers share comprehensive product reviews, which in turn influence the purchasing habits of other people. Every one of these can link back to your website. It's also free market research!
7. Social Sharing
Social sharing is another way that one consumer's habits can influence those of other consumers. Online stores, news articles, blogs, videos…They all have a little button that allows people to share something to Facebook, Twitter, and other heavy hitters in the social media sphere. They can be added to blogs, white papers, ebooks, and other marketing content. If you're skeptical about how effective these are, Buzzfeed makes for an excellent case study.
8. Influencers
Influencer marketing is one of the newest marketing trends so it's still very much in the experimental phase – but it's already proven to work. There are a handful of reasons for this. One is, as we said before, people are more likely to act based on what's recommended to them. If someone with a lot of 'clout' (as the kids would say) mentions your service you can expect a massive increase. Likewise, influencers know that connecting with companies improves their credibility
9. Industry Experts
Of course, you shouldn't limit your exposure to that of sixteen-year-olds who get famous through bizarre dance moves. Industry experts and thought leaders are going to attract their own fanbase to your site, and this improves your credibility. Whether it's a webinar, a podcast, or a transcript-turned-blog of an interview, they're sure to include a backlink to this content on their website or social media account.
10. User-Generated Content
Everyone likes to feel appreciated, especially your customers or visitors. Brand loyalty is built on a solid two-way relationship, and what better way to show how important they are to you than through featuring their own unique work? This is another newer strategy, but unlike influencers it's not the strategy itself that's new – more people are starting to realize how valuable it really is. Run a contest, ask for suggestions, or encourage people to share what they've done with your products. When you feature their submissions, you can bet they'll give you a digital shoutout ('Hey look, Brand X put my video on their website!'), complete with a backlink.
11. Complementary Industries
You don't have to work exclusively with people in the same field as you. Complementary industries will actively work to help each other succeed. Look at the relationship between hotels and car rental services. You rarely see one without the other. Just remember that you need to partner up with someone in a sphere that overlaps with yours. When too many backlinks appear on sites that have no significant connection to your own the algorithms get confused and don't know how to index you.
12. LinkedIn
Sharing blog content on LinkedIn isn't terribly different from featuring it on your own site. However, LinkedIn is the place to make those meaningful connections and strengthen your network. It also improves your brand's image and reputation because you become more credible – and that makes you a source worth citing.
13. Link Reclamation
This sounds much more intimidating and technical than it actually is. Look for mentions of your brand on other websites that don't link back to you. Reach out to them with a thank you message and a request that they update their content with the link that you provide them with.
14. Broken Links
This is similar to link reclamation, but rather than finding mentions that don't have links you are looking for outdated links that no longer work. Contact the webmaster and give them the updated link. Depending on where these backlinks are located you might see a decent boost in traffic fairly quickly.
15. Op-Eds
If your opinion is interesting, persuasive, and relevant then make sure other people know this. Online newspapers and magazines are always looking for thought-provoking content. Being featured on their sites is another means of strengthening your credibility, and you're going to reach a massive audience.
16. Real-Life Connections With Webmasters
If you have a strong working relationship or even friendship with webmasters you do more than add someone to your network. You become a high priority for someone who specializes in opening up opportunities for backlinking, and you have someone who can vouch for you whenever you make requests for link-building.
17. Press Outreach
When you have something huge that you want to share, a blog post isn't going to cut it. Press releases and industry publications can highlight announcements like your latest product or hype up a future product launch. Create a single webpage that focuses solely on your Next Big Thing, then find relevant entities that will be interested in following your story and share with them
18. Press Request Alerts
You can also let the press come to you. Journalists and content writers are always on the hunt for quotes and other information from credible sources, and there are sites that they can use to find what they need. They do so by submitting requests to these sites, and sources receive requests through email. Help a Reporter Online, HARO for short, is one of the most popular free services that you can use.
19. Resource Lists
Another way that you can help bloggers and content writers is through providing resource lists. It saves them a great deal of trouble while they're researching, creates a backlink for you, and your creation of other backlinks is sure to get the attention of the sites you have in your list.
20. Newsjack
You can be the news source, but you can also leverage a news source. You can put your name out there by leveraging other popular stories. The easiest way to do it online is to hop on the comment section of a huge story and share your thoughts, making sure to include relevant keywords and the highest trending terms and hashtags.
21. Case Studies
You can either pen one yourself, or be the subject of a case study. Whichever route you choose, you'll have an opportunity to create a link to your website. You can also share another site's case study or cite it as a source in your content, and use this as a means of initiating networking.
22. Book Reviews
The thoughts and opinions you share don't have to be exclusive to digital content or products sold in your industry. If your book review is thorough enough you can expect the author to link back to it. Don't be surprised if other authors decide to jump in on the action; they've got their own link-building strategies to work on, after all.
23. Webinars
Earlier we mentioned these as a medium for sharing insights from thought leaders. If you've got the time and the data though, you can easily create one yourself! If it's compelling enough then those in attendance will gladly share any link to it that they can find. Depending on who you ask, TEDTalks can be considered seminars, lectures, or webinars, so their power is undeniable.
24. Free Tools
Webinars will perform better if they're free. So do plenty of other things. Take that resource list from earlier and use it to share online resources that your readers will be interested in using, or add some tools of your own to your website. Think calculators and other information generators.
25. Free Templates
Now we're getting into free content that can be taken off of your website. If there's a particular type of document or writing style that's used in your industry, include a free version for visitors to use. If it's composed well you can be sure that people will flock to you and either download now or bookmark you for later. So where's the backlink? Whenever someone puts content online that was created using a template, more often than not, they will share the link to the original template.
26. Free Trials
People love free things, and they especially love the chance to try something for free before making a financial commitment to it. Free trials give your popularity a boost because they're more likely to be recommended to other people (remember the power of sharing we mentioned earlier), and you're going to generate some solid buzz if the industry heavy hitters hear about it.
27. Humor
Memes are, by definition, something that's meant to be shared and is of cultural significance. Yes, they are in fact more than just funny images and the latest phrases added to the zeitgeist. Wendy's has mastered the art of using memes and viral campaigns for marketing, and they're clearly having fun doing it.
28. Competition Analysis
As you conduct research you'll do much more than simply check your own analytics. Take the time to look at what your competitors are doing too. Where are their backlinks coming from? Which keywords are they ranking for? While you're at it, look out for any potential competitors as well so you stay ahead of the game.
The Gold Standard
Arguably one of the greatest things about link building strategies in that they can be used in tandem. Standalone strategies are great too, but when strategies can overlap they collectively contribute to the larger strategy as a whole. They're like parts of a machine; when one moving component struggles, every component struggles. This gives you the added challenge of keeping each aspect of your strategy in prime condition, and payoff for doing so leads to something that is sustainable in the long-term.
Keeping these moving components in tip-top shape and identifying a struggling component can be a daunting task, however. It's hard to balance keyword research, networking for guest blogs, and creating visual content when you have a business to run. Fortunately there's a results based growth marketing company that's eager to do that for you.
At Gold Lion Technologies, we do more than reach the gold standard. We are the gold standard. If you're ready to shine, get in touch with our team today!