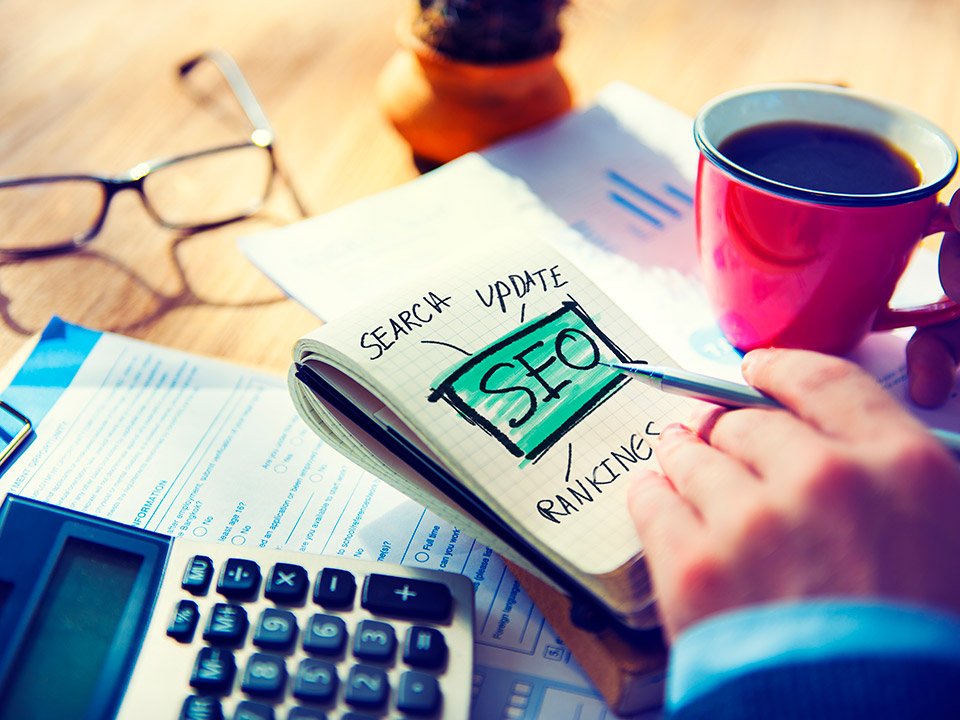 18 Stats That Prove Why Link-Building Is A Must For Your SEO Strategy
It goes without saying that SEO is vital to a website's success. We can't, simply cannot stress this enough though- there is much more to SEO strategies than keywords and keyword research. SEO strategies need to be mindful of search engine algorithms and flexible enough to keep up with the new changes that are constantly being rolled out. One of those changes has made link-building a key component to generating traffic and the overall performance of your website.
In fact, backlinks are one of the most important factors that Google considers when determining your SERP ranking. They also do wonders for your reputation within the industry. If other sites are linking back to you, you've demonstrated that you're worth mentioning. You have relevant, high quality content that's being recommended by brands with similar products, demographics, objectives, and values to your own. Your peers are acknowledging you and they want to make sure you get the credit you deserve, basically.
It's the SEO equivalent of being invited to eat lunch at the cool kid's table.
Now, we know what you're thinking. 'Sure, backlinking is helpful, but not creating backlinks can't be that detrimental, right?'. But it really can be detrimental. The same is true of a poorly implemented backlinking strategy, which leads to toxic backlinks. This is usually the result of spamdexing, also known as black hat SEO.
Part of being a results based growth marketing company means taking the initiative to share some industry best practices and insights with our readers. If you're feeling stumped on how to get in on the backlinking action or don't even know what the heck backlinks are, we've got you covered.
1. 41% of experts say link building is challenging (Ascend)
Compared to other tactics like search optimization or frequent blogging, yes, experts say that link building is the most challenging SEO tactic. Here's the rub- successfully creating backlinks requires you to frequently provide quality content that gets the attention of others in your industry. But backlinks are an indication of growth, so the growing pains are inevitable. What would you rather do, continually improve at providing quality content -and eventually score some backlinks in the process- or be content with mediocrity and stagnation? It might take awhile to see backlinks but the strategies that lead to backlinks with still aid in your overall SEO strategy.
2. 94% of the world's content get zero backlinks (

Backlinko

)
Yikes. That's not encouraging, is it? This doesn't mean that backlinking doesn't work though, it just highlights the importance of going about it the right way. Part of that is the strategy itself, but there's another key element that needs to be considered here.
3. 51% of marketers say it takes 1-3 months to see results of link-building (

Aira

)
It takes time and patience as well as having a sound strategy in place. When strategies don't yield immediate results people are quick to get discouraged. And that's completely understandable. Waiting is always frustrating. So how can we get a steady trajectory going?
4. 36% of businesses outsource to experts (

Social MediaToday

)
By not going about it alone. It takes time and it takes a sound strategy. But most people are too busy running their business so they don't have the time needed to put careful thought and consideration into a sound strategy in the first place. That's where results based growth marketing companies come in.
5. 92% of marketers think link-building will continue to be a vital ranking factor in the next five years (

Aira

)
It's rough and few see success with it…but marketers still believe it's something that we all need to adopt. Doesn't make much sense, or does it? Remember, there's a difference between getting it done and getting it done right. It's definitely an investment but there's no denying the benefits, and those benefits will continue in years to come.

6. 52% of marketers say link-building and brand mentions affect organic traffic (

Aira

)
Here's another important thing to consider- link-building is part of organic SEO strategies. There's a deep divide on whether or not organic strategies and paid advertising are on par or if one is better than the other. We believe that there's a time and place for everything, and if organic is right for you then link-building is going to be important. That doesn't mean paid strategies can't also adopt link-building tactics, but it's not going to look the same.
7. 46% of marketers spend roughly $10,000 on link-building every year (Aira)
Yet another factor. If it's not in your budget then it's probably not worth the hassle just yet. A sound strategy is one that considers your growth goals, and if a goal isn't supported by the resources that you have readily available then it's not worth pursuing. You can put your foot in the door but don't try barreling your way through if you don't have the funds for it. It'll do more damage in the long run, defeating the purpose.
8. 43.7% of top-ranking pages have reciprocal links (Ahrefs)
Remember that old saying 'You scratch my back and I'll scratch yours'? That's exactly what this means. You need to be someone worth partnering up with, but finding the right company to collaborate with means a growth strategy that both of you can benefit from. Networking is arguably the backbone of backlinking anyway, so reciprocal backlinks are almost inevitable.
9. 53% of SEO specialists use infographics to generate backlinks (

Content Marketing Institute

)
Of course, networking isn't the only way. You can give others a nudge towards backlinking to you without directly communicating with them. Providing them with content aside from blogs, like infographics, is one such way – and it's a pretty popular one at that.
10. Posts with 'Why', 'What', and infographics receive 25% more backlinks than 'How-Tos' and video (SocialMediaToday)
Like we said, infographics are awesome. But so is providing content that's similar to the searches people perform. Searches for 'why' and 'what' are much more popular because of how generic they are. 'How-to' is highly specific so it's naturally going to get traffic from a specific niche audience. Compare searches like 'what foods are high in protein' to 'how-to get more protein in your diet', or 'why am i failing history' to 'how-to get better grades in your history class'. 'Why' and 'what' typically reflect the general desire for information, whereas 'how-to' reflects the intent to actually do something. As for videos, not enough companies are including video content in their marketing strategies in the first place, so it's hard to justify doing so – it feels far too risky.
11. Refurbishing old blog posts can increase organic traffic up to 113% (

seotribunal

)
Consistently creating high quality content doesn't just mean coming out with new content. Going through your old content and applying what you've learned about keywords or amping up a post that performed moderately well can give your traffic a nice boost. It also keeps your content consistent in terms of quality and tone, which reflects well on your brand.
12. 51% of SEO experts say bloggers should have 2-3 internal links per blog post (

SocialMediaToday

)
Internal linking can serve a number of purposes. It demonstrates your knowledge on a subject, making you an authority figure. It gives visitors a reason to stay on your site, increasing the number of pages interacted with. All of this can nicely complement efforts to generate backlinking.
13. 42% of SEO specialists spend an equal amount of time creating internal links and backlinks (SocialMediaToday)
See what we mean? The two go hand in hand. The main reason is that internal linking helps Google index your site, which leads to a higher ranking. A site that performs well is more likely to generate backlinks.
14. 90% of marketers use content as their main strategy for generating backlinks (userp)
Your content is a goldmine of opportunities for generating backlinks, and arguably the ideal place to implement your backlinking efforts. This isn't limited to your blog either. You can do this on social media profiles, especially places like LinkedIn. LinkedIn content boosts your reputation and makes it easier for industry experts and thought leaders to find you.
15. In a study of 100,000 random blogs roughly 75% had no backlinks (

Moz

)
This is another statistic that can be a bit of a turn off. But we don't know how much content those blogs had (i.e. opportunities for backlinks), the quality of their content, and the frequency of their updates. Not to sound like a broken record, but backlinks aren't going to happen overnight, and they certainly aren't going to happen if you don't have the time and resources to work on getting them. But here's something to keep in mind- that's true of any strategy, not just backlinking!
16. 2.2% of online content acquire multiple backlinks (Backlinko)
This is a bit of a double edged sword. On the one hand, not getting a lot of backlinks can mean you're doing something wrong. But having too many backlinks or backlinks in the wrong places is also going to hurt your index ranking and the overall performance of your website. Quantity doesn't compare to quality here, and it's better to be picky than jump at any chance you can find.
17. 61% of marketers use 0%-10% of their total budget on link-building (

Aira

)
Remember how we talked about budgeting earlier? Link-building doesn't have to be costly. It's definitely doable with a low budget, or without spending anything at all. It all comes down to knowing how and when to use the resources you have available to you, and a decent grasp on the basics of link-building and white hat SEO strategies. It's not exclusive to those who have the money to spend, but those who do have the money to spend need to spend it wisely.
18. The first ranking site on Google typically has 3.8 more backlinks than sites ranking 2-10 (userp)
And that's the power of backlinking in action.
Conclusion
Backlinking works. Backlinking can be difficult. But backlinking doesn't have to be difficult, costly, or frustrating. With a little creativity and help from the pros you can create that ideal trajectory and set reasonable growth goals and achieve them using a predictable timeline. What more incentive could you possibly need?