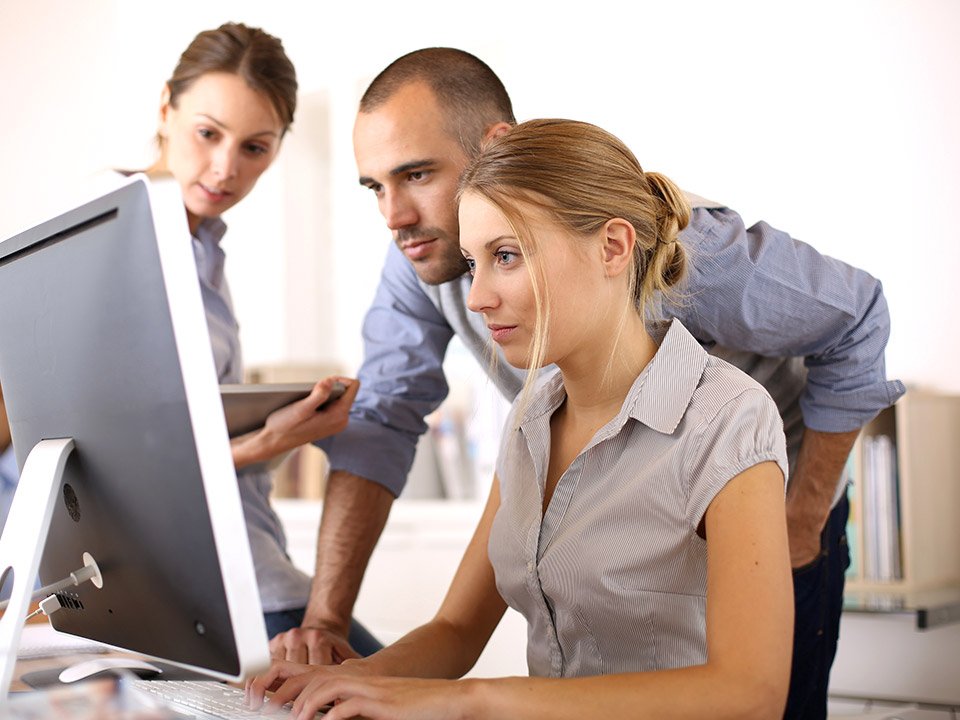 How to Rank Your Brand New Website on Google in 25 Different Ways
You have just put the final touches on your very own website. Its layout is sleek, its navigation intuitive, and its visuals aesthetically stunning. Now you just have one major challenge ahead of you: ensuring people see it.
That is where SEO best practices will come into play.
Mastering SEO does not have to be an intimidating endeavor. Here are some simple tips to increase traffic and get your site seen:
1. Understand Google's Rules And Guidelines––and Follow Them!
Perhaps it goes without saying, but it is always good to understand the rules to the game before playing it. In this case, the rules you need to play by are those set by Google. You can read those guidelines here. While you will want to peruse these guidelines yourself, the bottom line is simple: Google condemns deception and manipulation of any kind used to affect a website's ranking. Fortunately, there are ways to win without breaking the rules!
2. Make Use of Title Tags in Your Target Keywords
Every great saga begins with an excellent title. Your website is no different. Your target keyword placement matters, especially when it comes to choosing titles. Your website's title should reflect the content, meaning that it should contain substantial keywords. Ensure that you are not keyword-stuffing (adding a bunch of keywords that don't make sense just to make your page seem relevant to Google), while strategically placing relevant keywords in the title.
Keep in mind that keywords should stay near the beginning of your Title Tag, which will help your website stay pertinent to search terms.
3. Target Keywords Should Be Placed In The First Part Of The Copy
It's important to get to the point when you're writing your copy. For example, for ultimate effectiveness, try to keep your target keywords within the first 100 words of the copy. If your page is about making a budget, for example, you'd want to make sure to include your target keywords regarding "making a budget" near the beginning of the copy (and even in the title). Doing this will help Google better read and understand your page.
4. Identify And Target Long-Tail Keywords
Long-tail keywords help rank your website and are great to use for people who are just beginning their SEO journeys. Trying to rank your website on a single keyword may not be beneficial, as the competition is high for single keywords. An example of a long-tail keyword would be "luxury apartments in New Orleans" as opposed to just "apartments."
When potential readers find their long-tail keyword search terms in your post, engagement soars. It shows that what you've written is relevant. In general, the longer the keyword, the better.
5. Your URL Should Contain Keywords
Including target keywords to your URL will help search engines know what your page contains, ultimately bringing more traffic to your site. Additionally, the use of keywords in URL can also be a factor in how your page ranks. It's important to make sure that your URL makes sense, though, and not to add keywords that don't make sense just to have them in there.
6. Utilize LSI Keywords
Latent Semantic Index, or LSI keywords, are just variations of your main keywords and can be single terms or entire phrases. Their purpose is to add context and to assist search engines in understanding the content of the page.
If you use LSI keywords as helpers, Google's algorithm will classify your content as more relevant to your ranking keywords which will allow your site to appear in more related search results.
7. Utilize The Guestographics Method
Put simply, this method is the process of creating relevant infographics, publishing them to your site, and then having them published on other high-ranking sites. The guestographic method will help to gain valuable backlinks. A creative design with great information and a logical layout are key.
8. Each Article Should Contain Outbound Links
Outbound (or external) links are links that lead to other websites. They can be surprisingly helpful to your own page when you include them. For example, if you are writing a blog post that highlights the nutritional benefits of eating citrus fruits, you might hyperlink this link to an article published by the University of Washington. Not only do quality external links boost your authority, they also show search engines that your site is legitimate and contains relevant info.
9. Make Sure Your Own Pages Include Links
Internal linking is including links to other pages on your website. Utilizing internal linking lowers your bounce rate. Users will stay on your website longer when you take advantage of internal linking well, as it adds value to their overall experience. Ensure that your network of links is valid and makes sense. Google crawlers are used to scan and follow links from one webpage to another. The name of them may sound alarming, but they actually do good and are crucial in indexing your site.
10. Create Quality Inbound Links
A back link is a link on another website that leads back to a page on your own website. Link building is strategic and can be difficult. It is important to realize that Google will catch it if you violate their Webmasters Guidelines which includes any behavior that may manipulate links to or from your site.
11. Fix Others' Broken Links
One way to fix broken links (and create backlinks) is to identify broken links on websites that are related to your niche, then contact the webmaster to report the broken links. Ensure that all landing pages are functioning properly as well. You'll not only be helping a fellow web website owner, but you can use this opportunity to suggest your own website link to replace the broken links. Backlinks are beneficial in that they are an indicator to search engines that your site is legitimate, and others will vouch for that.
12. Write Terrific Meta Descriptions
How well-written your meta descriptions may determine how many people check out your site. Meta descriptions are snippets of text, written in HTML code that describe a page's content. The catch is that they don't appear on the page itself. Being clever and intentional when writing your meta descriptions can really improve your click-through rate and improve your SEO rankings.
13. Go For Lengthy Posts
If possible, set a goal for each page to contain a minimum of 1000 words but shoot for 2000. Long-form content not only allows you to write in-depth about important topics, it also gives you the chance to use relevant keywords creatively and strategically, which can help you rank more favorably on search engines.
14. Don't Underestimate The Power Of Video
While some people may be reluctant to jump right into video marketing, it is worth noting that 87% of video marketers say that video has increased traffic to their website. It's important to avoid "fluff" and focus on quality over quantity. Pro Tip: Captioning your videos can greatly improve your SEO.
15. Use Images To Your Advantage
Images both look great and can help you design your website with strategy and flair. More specifically, they break up walls of text, work to supplement the copy, and assist in helping your site rank higher. When creating your images' filenames, it is important to include your target keyword in the filenames and the images' alt link. Optimizing your images allows search engines to view your page as more relevant and help your images rank higher on Google Image searches.
16. Make Sure Your Website Is Mobile Friendly
Whether someone views your website from a mobile phone, tablet, or desktop computer, the experience should remain the same.Generally speaking, 74% of visitors are more likely to return to mobile-friendly websites. Moreover, a single code works across all devices and will change the website size to fit the width of whatever browser the visitor is using.
17. Establish A Fast Site
Your website should be speedy and responsive; otherwise, your search engine ranking may suffer. Studies show that users will leave a slow site after about 3 seconds. In addition to losing a potential visitor, Google sees that as a bad user experience, which in turn affects your ranking report.
18. Use Link Roundups
A link roundup is essentially a blog post that contains links to other people's blog posts. They'll often be released on a weekly or monthly basis. Link roundups help build relationships with other bloggers within your niche and bring traffic to your website.
19. Generate Content By Answering Questions On Quora
You can generate content by posting and answering questions on Quora's popular question and answer website. Each answer and question can be voted on. The more upvotes you receive, the greater your authority. Quora is a great way for bloggers to establish themselves as a highly regarded expert of their industry.
20. Stay Up Do Date In Google's Algorithms
Keeping up with Google's algorithms can affect your click rate and all the traffic to your site. Google's ranking system is designed to sort through hundreds of billions of webpages to find the most relevant, useful results. Keep in mind that algorithms are updated regularly.
21. Advertise And Endorse Your Site
Piggybacking off the previous tip, using social advertising management to promote everything that you do and promote your website is a great way to add relevance. Additionally, print work such as flyers and business cards, online publications, and setting up an email content marketing campaign can all help immensely.
22. Be A Guest To Other Relevant Blogs
Guest blogging is a great link-building strategy. To find relevant blogs you could guest post on, you can search on Google "your topic" + "guest post by". Make sure you research the blogs you want to write for and that they have credibility and rank. Find a topic to write about, then approach them and let them know how it would benefit them for you to guest blog. Blog Content SEO is important to utilize as well.
23. Maintain A Presence On Social Media
This should go without saying, but social media is a main source of traffic and boosting your site's popularity and visibility. Sharing all your posts and posting links to your websites are easy ways to gain traffic. Social media is also extremely beneficial in connecting and networking with others who share the same kinds of content.
24. Share Comments On Other Blogs In Your Industry
Posting comments on other blogs can help create backlinks, which will ultimately lead traffic to your site. Regular contributions to other blogs can also help build a beneficial relationship with others within your community. Targeting blogs with lots of traffic will bring the greatest return.
25. Look to Websites You Love for Inspiration
Have you ever read a blog post so informative, so inspiring that you not only wanted to share it with the world but also write your own? It may be time to do just that: take inspiration from those whose work you admire.
Just to preface, this of course does mean that you should copy a competitor's blog post word for word. Not only is this downright dishonest, search engines do not look so favorably upon duplicate copy.
What you can do is take note of what that excellent blog did well and distill those winning elements in your very own wonderful post. For example, if your competitors wrote a blog post about trends in the fashion industry in 2020, you might take your blog post a step further and write about trends in the fashion industry spurred by the pandemic.
Once you have written that post, be sure to link it across social media so that people can see it for themselves. The more people who see it and share it, the better your chance of creating buzz of your own!
CONCLUSION
Your website is extremely important to your business and your brand. Strategy in marketing is imperative to rank successfully and obtain the largest audience possible. Learning how to rank your brand-new website can be overwhelming, and when you have questions reach out to a pro for assistance.