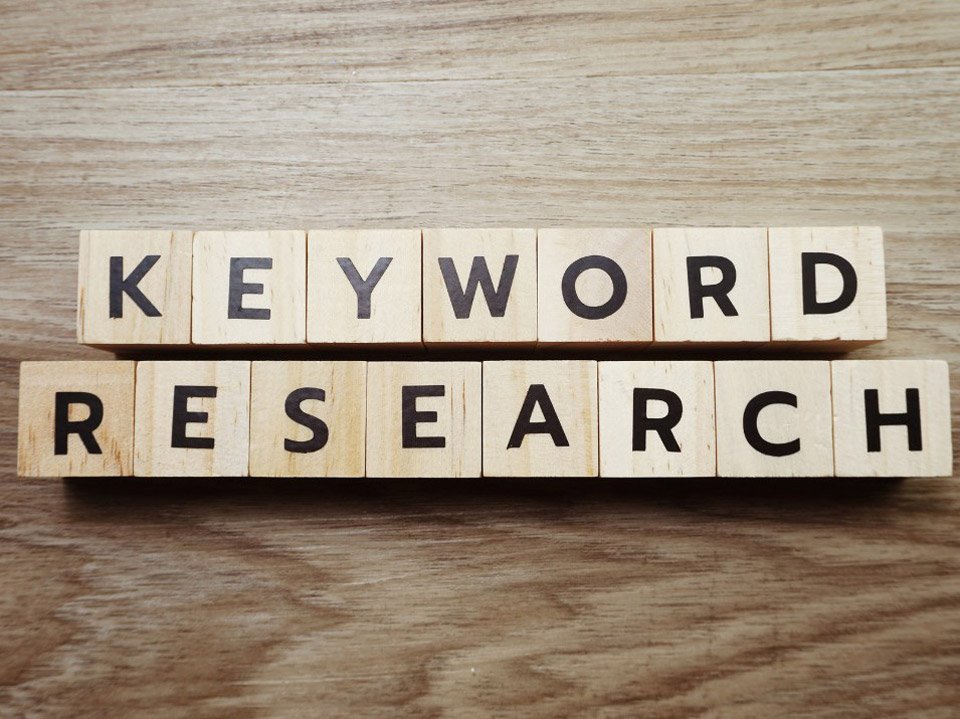 How to Do Keyword Research for SEO: A Beginner's Guide
Keyword research is the act of identifying and evaluating search phrases that people type into search engines in order to utilize the information for a particular purpose, such as SEO or general marketing. Keyword research can reveal information such as their popularity, ranking difficulties, and more.
It's the process of figuring out what your target consumers are thinking when they're looking for your goods, services, and information. The next step is to evaluate, compare, and prioritize the best keyword prospects for your website.
What is the Importance of Keyword Research?
Keyword research can give you a lot of information about what your target audience is looking for on Google. The knowledge you get from these simple search phrases may influence both your content strategy and your overall marketing plan.
When performing internet research, people employ keywords to identify solutions. You stand to get more traffic if your content effectively gets in front of your audience when they do searches. As a result, you should concentrate your efforts on such queries or searches.
The only way to find out what people are putting into search engines is to do keyword research. You should be aware of this to avoid writing material on topics no one is looking for. Many website owners make this error, and it's most certainly one of the reasons why 90.63 percent of sites get no Google traffic.
Read more about WHAT ARE LSI KEYWORDS & WHY DO YOU NEED THEM FOR SEO
How to Research Keywords for SEO?
We will walk you through a keyword research method that will help you come up with a list of phrases to target. That way, you'll develop and implement a solid keyword strategy that will help you rank for the search phrases that matter to you.
Step 1: Based on What you Know About Your Firm, Make a List of Significant, Relevant Issues.
Consider the subjects you want to rank for in general buckets to begin this approach. You'll come up with roughly 5-10 subject buckets relevant to your company, and you'll utilize those topic buckets to assist you in coming up with particular keywords later on.
These subject buckets represent the topics you write about the most as a regular blogger. Think about your target audience. Put yourself in your buyer's shoes and think about the subject or keyword they might use to discover your company on search engines.
If your business provides software, you may get generic subject buckets such as "blogging" (19K)
"email marketing" (30K)
"SEO" (214K)
"social media marketing" (71K)
"marketing analytics" (17K)
"lead generation" (71K)
See those numbers to the right of each term in parentheses? That is the number of searches they do each month. This information will help you determine how significant these subjects are to your target audience, as well as how many distinct sub-topics you'll need to cover to be successful with that keyword.
Step 2: Add Keywords to Those Subject Categories.
Now that you've decided on a few subject buckets to concentrate on, it's time to find some keywords that fit into those categories. These are keyword phrases you believe are vital to rank for in SERPs (search engine results pages) since your target consumer is likely to search for them.
The goal of this phase isn't to create your ultimate keyword phrase list. You just want to come up with a list of terms that you believe prospective consumers could use to find material relating to that particular subject bucket. Later in the process, we'll trim down the lists, so you don't end up with anything too cumbersome.
As many subject bins as you have, repeat this practice. Remember that if you're having difficulties coming up with appropriate search phrases, you can always ask your customer-facing sales or service colleagues what terms their prospects and customers use or what queries they often have. These are frequently excellent places to begin your keyword research.
Step 3: Analyze How User Intention Affects Keyword Research.
User intent is one of the most important aspects of your ability to rank effectively on search engines like Google. Today, it's more crucial that your web page solves the issue that a searcher was looking for rather than merely containing the term that the searcher typed in. What impact does this have on your keyword research?
It's all too easy to accept keywords at face value, yet they might imply many different things. Because the purpose behind a search is crucial to your ranking potential, you must be very cautious in interpreting the keywords you target.
It's a good idea to put a term into a search engine yourself to check what kinds of results show up to verify what a user's purpose is in that keyword. Make sure the information Google is displaying is closely connected to what you want to develop for the term.
Step 4: Look Up Search Phrases That are Connected to Your Topic.
When doing keyword research, you could have previously considered this step. If not, it's a terrific method to get those to-do items crossed off your list.
Take a look at the related search phrases that display when you type a keyword into Google if you're having trouble thinking of other keywords people could be looking for concerning a given issue. When you key in your term and scroll down to the bottom of Google's results, you'll get several search recommendations linked to your initial search.
These keywords could give you some suggestions for other keywords to think about.
Step 5: Take Advantage of Keyword Research Tools.
SEO tools are a great way of generating keywords for your business. Apart from the keyword ideas developed so far, you can get additional keywords by using SEO tools. Utilize such tools to find out better keywords that will increase the traffic on your website and rank you higher on the search engine.
This is how you research keywords for your company. Let us know if these suggestions were helpful.