SUCCESS! YOUR FREE REPORT WILL ARRIVE IN YOUR INBOX IN A FEW MINUTES. IN THE MEANTIME…
How would you like an additional $2,500+ worth of marketing services for FREE?
For a limited time only, and with limited slots available, we're offering a free top to bottom analysis of both your business's online presence and that of your main competitors.
Sounds like some kind of prank, right?
Well, it's not…
While we do love pulling legs from time to time, when it comes to outdoing our competitors by offering scarcely believable amounts of value we are deadly serious.
Let us explain:
First, we just need to start out by saying that this offer isn't for everyone.
As much as we'd love to help the whole world to succeed, what we're offering simply won't be any good to you if you don't offer a high-quality product or service.
In fact, this offer is targeted at a fairly narrow audience – business owners who are serious about leveling up their organization by making use of cutting-edge marketing strategies and tech to leave their competitors in the dust.
If that's you, then keep reading…
So, back to our offer of $2,500 worth of FREE marketing services for your business.
Let's break down exactly what this offer entails and what it can do for your business.
The highly valuable information in our analysis and reports will help you to:
Here's a breakdown of exactly how we do this:
We'll create a

comprehensive domain overview

of your company's website and have a full look at your competitors. This is not a one-page report, it's an in-depth look, usually up to 10 pages long. It will break down the details about Search Engine Result Page (SERP) rankings, traffic sources, and many more essential keys to what is working and not working for you and better yet, your competition. (Up to 4 reports)

We will do a

full traffic analysis

of you and, you guessed it, your top competitors. These reports go deeper into where your competition is doing their marketing and even what that marketing looks like. So you don't have to guess or reinvent the wheel when it comes to what's working in your industry/niche. (Up to 4 reports)

We'll provide you with

keyword gaps and opportunities reports

which will identify all the major keywords that your competitors are ranking for and which ones are performing best for them, giving you an instant advantage. This kind of report alone is worth tens of thousands or more to your business if the information within it is used effectively. (3 reports) 

Finally, we'll create

backlink gaps and opportunities reports

that will provide you with insights as to where your competition is getting publicity & mentions, where they are posting content, how often they do so, and what this actually looks like in practice. (3 reports)
To recap, that's 4 detailed domain performance overviews, 4 traffic analysis reports, 3 keyword gaps and opportunities reports, and 3 backlink reports – all peeling back the layers and revealing the secrets of what's working and what's not for both you and your competition.
That's a total of up to 14 detailed reports worth AT LEAST $2,500 of our time and potentially many tens or even hundreds of thousands of dollars to your business.
Now, we know what you are thinking, 14 reports is a lot of information to consume and you may not understand half of the stuff they contain.
So, to make it all a little easier to digest and provide you with a clear roadmap we'll go one step further and package all of this info up into an easy-to-understand marketing overview and growth plan.
All of this, FOR FREE!
If you're a sensible person you're probably asking right about now: "What's the catch?"
But for once, there isn't one.
In the spirit of full disclosure, however, we'll come clean about our game plan. 
It's pretty simple, really.
We're hoping that you'll see all this amazing information and our results based approach and simply realize that making use of our services will save you a ton of time, money, and effort. 
We plan to show you what's possible and then hope that you trust us to help you achieve it.
That said, there are NO STRINGS ATTACHED to this offer.
If you feel that you can execute the plan we provide you using an in-house team, we'll wish you luck and send you on your way. 
All we'll ask for in return is a glowing review about how much we helped your business once the results start rolling in.
We think it's an offer that you'd be crazy not to accept, and to be honest, sometimes we feel a little crazy ourselves for making it!
But we're also extremely confident that we know what we're doing.
To find out for yourself, simply use the button below to book a FREE 30-minute call with our Director of Operations Christian (AKA "The Big Guy")
During this call, we'll gather all the information we need about your business to provide you with the reports detailed above.
It's that simple – half an hour of your time in exchange for thousands upon thousands of dollars worth of FREE information that can help you level up your business and ultimately give you a more predictable and comfortable life.
We'll be expecting your call.
WATCH THIS SHORT VIDEO TO FIND OUT EXACTLY WHAT, HOW AND WHY WE ARE WILLING TO GIVE YOU  $2,500 OF FREE MARKETING SERVICES with NO STRINGS ATTACHED… SERVICES THAT INCLUDE  VALUABLE INSIDER INFORMATION THAT GIVES YOU AN UNFAIR ADVANTAGE OVER YOUR TOP COMPETITORS!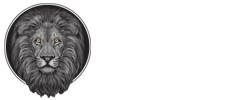 We are a full-service marketing and technology company focused on being a great partner for businesses, professionals, and organizations across a variety of industries.
Our goal has always been to help businesses reach their goals and to be the leading solution for their clients. The marketing landscape has changed, the places people are looking for solutions have changed, and the tools and technology we use to solve problems have changed.
One thing that doesn't change is our relentless drive to see our clients succeed and solve their problems.