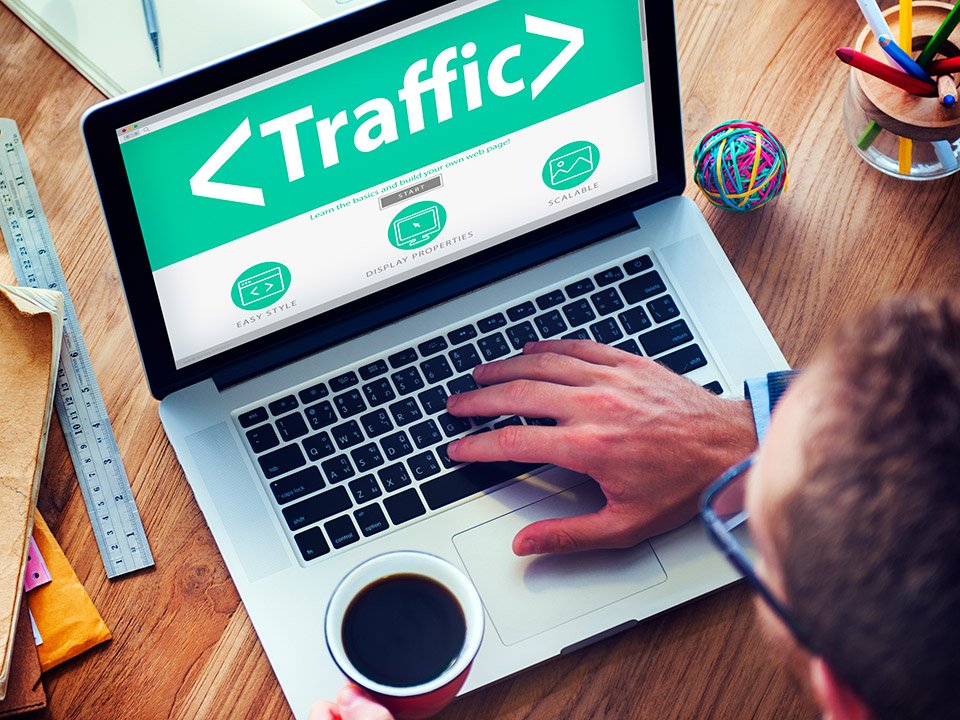 30 Easy Ways to Drive Traffic to Your Website – Part 2
More often than not entrepreneurs and their marketing teams invest hours and hours into creating a content strategy, but see no significant changes in the traffic to their website. Others don't use a strategy because they don't know how, so they stick to something simple like daily social media posts.
What's the common denominator here? There's a problem in their approach that they're struggling to identify.
16. Social News Sites
Your social media strategy wouldn't stop at traditional social media. Social news sites are online news sources that only consist of user-submitted content. Digg, Reddit, and Quora are three extremely popular examples. Reddit in particular has been making headlines throughout 2021 but don't let that sour your perception of it. It has also seen significant growth since 2019 when approximately 11% of adults in the U.S. used it. That number is now at 18%, and while that might not sound like much it's important to note that the people who do use Reddit are quite dedicated. It's the 7th most visited website in the U.S. as of September 2021. And while it's no stranger to controversy, Reddit should also be credited for its history of philanthropy and providing a voice for various activist communities.
These sites are a bit tricky for the purposes of driving traffic because they're very vigilant about spam. Since these sites thrive on conversations and debates it's a good way to spark interest about your brand by asking and answering questions. Reddit users are extremely honest and open about their opinions because they can hide behind a screen name; unlike Facebook, Reddit isn't as militant about ensuring authentic user identity. This can be a double edged sword because it's very easy to receive a lot of vicious comments here. Since Reddit is made up of interest-based communities (called 'subreddits'), you're guaranteed to find people who are genuinely interested in what you have to say. Why not start at the SocialMediaMarketing subreddit?
17. Press Releases, Media Coverage, and Public Relations
If a news source or publication talks about you without your PR team getting in touch then you're worth talking about. Likewise, a news source or publication about you when your PR team does get in touch then you're worth talking about. Third party validation is always earned regardless of whether or not you're trying to earn it. Your brand is one of many, and if you stand out enough to the point that someone else decides to talk about you then you're putting yourself one step ahead of your competitors. When influential publications in your industry discuss your brand in a public forum they are generating leads and referral traffic on your behalf.
18. Host Webinars
Content offers such as reports, demos, and trials, are all proven ways of generating traffic; content offers are called 'lead magnets' for a reason after all. Webinars in particular can be beneficial to your brand because they're so customizable. A webinar could be the place to interview an industry thought leader to repurpose later on. Blog posts can be used to promote the webinar by covering relevant topics while also reminding people of the upcoming event. Your social media accounts stay lively and increase your audience outreach if you share consistent reminders. You can even host a live event and encourage viewer participation through contests or answering questions submitted to your social media accounts.
In other words, webinars can be used to test strategies for driving traffic and synergizing those that you've already successfully implemented.
19. Email Marketing
It's tempting to forgo all of the traditional methods of marketing and use exclusively digital strategies, but there's nothing wrong with paying homage to the classics. While not the crux of anyone's marketing campaigns, email marketing is still in use to this day. It's a great way to stay in touch with current customers and lends itself to your retention efforts. Newsletters have a variety of uses including product promotions, welcoming new users and customers, sending event reminders, and are another place for repurposed content. You can offer exclusive content such as ebooks and white papers to visitors who give their email addresses.
Mailing lists are fairly easy to generate, but you don't want to be too pushy about signing up for anything. An occasional popup asking for an email address is fine but if it comes up on every page you can anticipate that bounce rate to increase.
20. Optimize Historical Content
Blogs can be used as a cornerstone of any digital marketing strategy, but you can't rely on a few successful posts to drive traffic your way. Your historical content is still of relevance to your target market no matter how old it might be. Historical content can be a post from three years ago or three weeks ago. Posts that have high bounce rates, low-conversion rates, and posts that are high-index but low-click are where you want to start. When properly optimized these posts can bring you new traffic without requiring you to create new content.
You can also try to freshen up older posts that have performed well, but the goal here is to have a blog that is value-driven. Value-driven blogs consist of high quality posts, not posts of varying quality. A results based growth marketing strategy can perform an audit for you to identify which blog posts could use a touch up and how to best optimize it.
21. Internal Linking
Internal linking is something that you should try to do from the start, but it's harder when you have two or three posts. As you go through your older content to find posts that could be optimized, keep an eye out for opportunities to link back to your newer posts. Excessive internal linking looks obnoxious and hurts your search result ranking so you need to be careful not to overdo it. Don't go out of your way to create internal links, that's on par keyword stuffing and hurts the quality of your content. When done in moderation, internal linking will keep visitors on your site, increase impressions of different pages, and help improve your image as an authority figure on a subject.
22. Monitor Your Analytics
Before you can embark on any strategy you need to identify your key performance indicators, or KPIs. These are the ways that you're going to measure the success of your site, and they're very specific to each campaign that you run. Google Analytics provides you with a multitude of tools that you can use to keep an eye on those numbers. Google Analytics can also be integrated into most analytic software so you can have more comprehensive information all in one place. SEMrush and Ahrefs have similar tools that you can use as part of your overall SEO strategy.
23. Identify Long-Tail Keywords
We alluded to long-tail keywords in number 13 because long-tail keywords are what people tend to use when performing a voice search. They are also used when people near the end of their journey in a sales funnel, because prospects have a better idea about exactly what it is that they want. Long-tail keywords are usually three to five words, though sometimes they're full sentences, but they are always incredibly specific.
The retail industry is a great example of long-tail keywords in action. A search that starts as 'women's cardigan' will end up looking like 'Kate Spade women's cardigan size medium black'. Searches for 'furniture' turn into 'vintage traditional French provincial furniture'. Your SEO keyword strategy needs to account for these hyper-specific inquiries.
24. On-Site SEO
While we're on the subject of SEO, we need to take a moment to talk about on-site SEO. Also known as on-page SEO, this strategy is used in organic marketing practices to help Google better understand your website. When Google changes its algorithms your rankings can fluctuate quite a bit, but providing Google with certain information helps it properly index your pages.
Keywords in your content are a small part of on-site SEO. Including a primary keyword in your URL is a must if you're taking the organic approach because Google uses URLs for indexing purposes. Keep these keywords as far to the left as possible, use hyphens to separate words, and avoid anything too lengthy. Google sometimes shows the URL in search results and a seemingly endless alphanumeric series doesn't tell inquirers anything about your brand.
Also be mindful of title tags, meta tags, and meta descriptions. Optimizing the title and meta description in particular can have a direct impact on your click-through rate.
25. Create Helpful Tools
You can add value to your content and complement your brand further by providing your visitors with useful tools and content. Templates for documents are a common example of tools that businesses will offer their visitors, but this is a wonderful place for you to exercise and strengthen your creative muscle. For example, lots of gaming websites have calculators and clips that players can use to help them make decisions to improve their gaming experience. Cosmetic companies like Sephora and Ulta allow users to 'try on' makeup through their mobile apps.
If you're at a loss for what tools you're able to offer, this can be treated as another exercise in repurposing content. Prior content can be turned into interactive content like quizzes, polls, augmented reality overlays, and timelines. Furthermore…
26. Interactive Content
Interactive content can do so much more for you than repurpose content. It fortifies your brand, aids in engagement and retention, builds brand loyalty, and collects invaluable user data. Polls and quizzes provide entertainment to your target market while they provide you with a better understanding of their needs, wants, interests, pain points, and preferences. Anyone who uses your interactive content but doesn't make a purchase is a perfect candidate for retargeted advertising. What's that, you might be wondering?
27. Retargeted Advertising
Retargeted advertising doesn't bring new traffic to your website. What it does is extend the buyer journey and eventually brings people back to your website. Online users are tagged through a pixel placed within the webpage or email, which then puts a cookie in that user's browser. Suddenly they're going to see your ads all over the place. This tactic is especially useful for staying connected with people who have an abandoned shopping cart and are still debating whether or not they want to commit to a purchase.
28. Remarketing Advertising
Retargeted advertising primarily uses paid ads to connect with users who didn't engage with your website or complete a purchase. Remarketing, on the other hand, is how you keep in touch with users who did engage or make a purchase. Remarketing is usually done through email communication for the purposes of building brand loyalty and retaining existing customers. Like retargeting, it doesn't bring new traffic to your site, but it does bring consistent traffic to your site.
29. Referral Marketing
Don't just count on your returning customers to make another purchase, use them to convince others to make a purchase as well. Referral programs capitalize on two things that are inherent to human beings- the desire to be rewarded for our actions, and our preference for choosing something that's been recommended to us by a trusted source. They remarket to existing customers while simultaneously bringing in warm leads. Effective referral programs offer something enticing that customers can't receive otherwise or elsewhere so the 'reward' you give your loyal customers doesn't have to be a monetary discount, coupon, or freebie. It's also an opportunity to give them access to exclusive content which can segue to an upsell on a high-ticket item.
30. Networking Offline
As fun as it is to make new connections anywhere in the world, there's something to be said for a good old fashioned handshake and exchange of business cards. Attending seminars, conferences, and specialized trainings will arm you with new information to help you progress in your industry while putting you in the same room with like-minded individuals you can learn from. This can be a little intimidating for younger brands who might not have much to offer their colleagues just yet. Rather than let that scare you away, reflect on these wise words from internet personality and gaming icon Markiplier.
"Surround yourself with people who are smarter than you. And don't be afraid to be the dumbest one in the room because that gives you the most potential to learn."
Bring It All Together
Driving traffic to your website isn't inherently difficult. The difficulty lies in knowing, or not knowing, the best way to do it for your brand, audience, and budget. Fortunately you now have a list of thirty different tactics to choose from, all of which you could easily get started on right now.
So what are you waiting for? Get in touch with a result based growth marketing company today and give your marketing team the advantage they need to push your brand forward. If you don't, your competitors will.