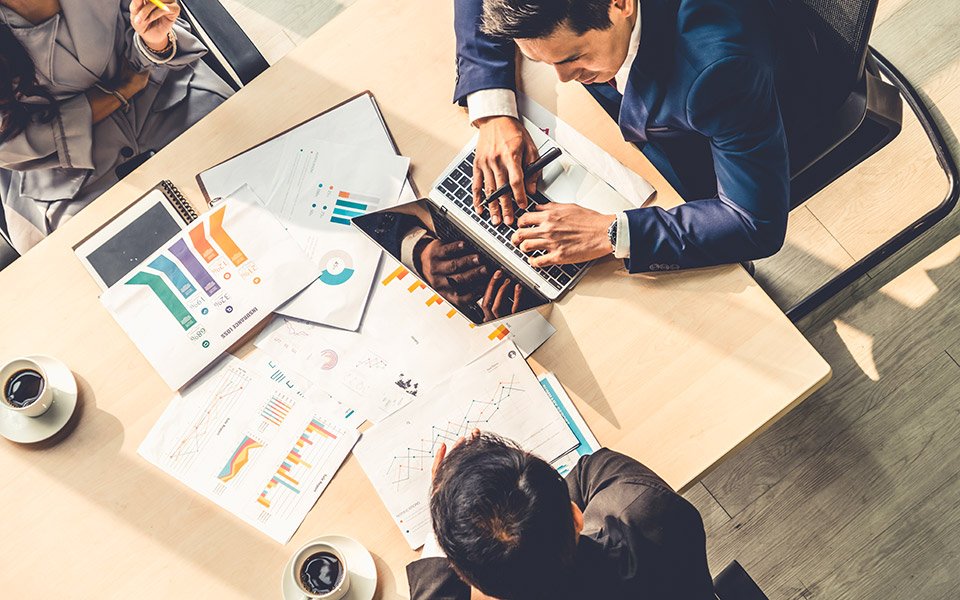 20+ Content Marketing Statistics to Help You Make the Most of 2021
The 2020 lockdowns have forever changed consumer behavior, as more and more people began exclusively using the internet for their news, communication, and shopping. The convenience of doing it all with the click of a button has encouraged many to continue doing so even as the world slowly reopens. As a result the digital market has become heavily saturated, a hotbed of aggressive competition now that companies of all industries and sizes are fighting to establish their digital presence.
Content marketing still reigns in these online spaces for a simple reason: people want it. Rather, people are less inclined to feel like you're pushing a product on them, and become invested in the story you tell them. This story is how you communicate the value your goods and services can introduce into their lives. You aren't insisting that they need it, but you're inspiring a want for it. Intrusive pop ups and obnoxious ads not only lack the ability to communicate with your audience this way, they're inherently annoying.
On the off chance that you need further convincing, or if you are eager to learn more, we've compiled the facts and figures you need to inform your new content marketing strategies.
General Statistics
Before we dive any deeper, let's first examine some statistics to get a general idea of what's going on in the world of content marketing.
Video Content
Using video marketing was once considered a risk, but now it's a must for businesses that want to stay relevant and creative. Given the versatility of YouTube this should come as little surprise. Visual media, video in particular, has become a big part of our day-to-day lives. Need instructions for automotive repair? YouTube. Curious about current events and world news? YouTube. Eager for celebrity gossip and pop culture updates? YouTube. Looking for a demonstration before using your new asthma inhaler? YouTube has that too. Their blog states that over one billion hours of video are watched every day, resulting in billions of views.
Facebook is quickly catching up to the company which once had a monopoly over visual media, now that 500 million viewers use the social media giant to watch 100 million hours of video content every day. Mark Zuckerberg accurately predicted this surge in 2016, one year after Facebook first introduced Facebook Live. The media mogul shared this during an interview with Buzzfeed when he shared "I wouldn't be surprised if you fast-forward five years and most of the content that people see on Facebook and are sharing on a day-to-day basis is video."
How do these tidbits translate into a marketing strategy? Let's break it down.
Another appealing element to consumers is the control they have over the experience. They can mute, pause, and play video content at their convenience. Couple that with being the most engaging form of content marketing and it only stands to reason that people are twice as likely to share video content with their friends than they are social media posts and blog posts. (Wyzowl)
Blog Content
The key to effective blogging is a healthy balance of what you say and how long it takes for you to say it. You need a headline that grabs the reader's attention and content that holds onto it with a firm grip. The reason for this is because, on average, readers spend 37 seconds reading an article or blog post. 43% of people report that they only skimmed blog posts. (Finances Online)
Why do marketers use them? Having a blog on your site strengthens your brand and identity, lends credibility to your name, and provides countless opportunities for implementing SEO and naturally inserting keywords.
Podcast Content
Podcasts were once a tool for learning foreign languages or a way for pop culture enthusiasts to connect with others who share their niche interests. Now podcasts are replacing radio talk shows, morning talk shows, and news stations. Like video content, people turn to podcasts for fun and to learn something. The key difference is that anyone can make videos for a YouTube channel, but podcasts are typically run by trusted figures in their respective industries. Business owners, professors, athletes, journalists, and musicians can be found hosting their own shows.
Like video content, audio content feels more intimate. There is a strong emotional connection on the listener's part, and that is what keeps them coming back. The difference between podcasts and radio shows is that podcast listeners feel like they're part of the conversation. Radio listeners often need to call in to participate.
One of the more noteworthy trends in podcast content marketing is the interview style podcast. It connects you with an audience who might not have found your content otherwise and opens up a multitude of opportunities for networking. Exposure to a different industry doesn't hurt either, especially if you're interested in benchmarking.
Social Media
Social media has also grown in popularity, with each platform seeing varying levels of success. That success is dependent on what the site's intended purpose is and the biggest demographic using it.
That doesn't tell us much about the business and marketing angle however. Make no mistake, social media marketing is very powerful. That power comes from those differences in intended purpose mentioned earlier. Rather than use platforms for generic content, they can easily be tailored to satisfy the needs of the largest demographic using the platform. How does that translate into successful growth strategies?
Consumers look to communication in order to determine brand loyalty. Direct responses make customers feel valued, rather than just another purchase. In an age of scrutinized business practices and expectations of aligning with corporate values, it makes sense that brands be held to this standard.
Other Content
Video content, blogs, podcasts, and social media are some of the heavy hitters in content marketing trends. Other types of content are still used by content marketers as they're still incredibly effective, especially when paired with those at the forefront. The best strategies don't exclusively focus on form of content after all, they find creative yet practical ways to generate content that is complementary.
Interactive content in particular is growing in popularity. While interactive content itself is nothing new, it's a new addition to the many means of content marketing.
The Key Takeaways
Every method of marketing is constantly growing and evolving. It's the nature of the business. Content marketing, however, is undergoing the most changes. It has to keep up with both consumer interests and behavior, as well as learn how to capitalize on the latest technological innovation. AI, augmented reality, and virtual reality are predicted to gain more traction in the years to come, and content marketers are already finding ways to incorporate them into their content marketing strategy.
The best advice we can give for 2021 is to try something new. Chances are your competitors are already doing it. Innovation and experimentation are risky and tricky, but real growth happens when you ask yourself 'How can I do this better?' and you aren't afraid to take risks to get the answer.
It's a time of transition, of inspiration, and a time that's ripe with data to help you shape the perfect content marketing strategy to suit your growth goals. Better yet, it's the perfect time to connect with a results based growth marketing company and collaborate with the teams who seek out that data for a living.